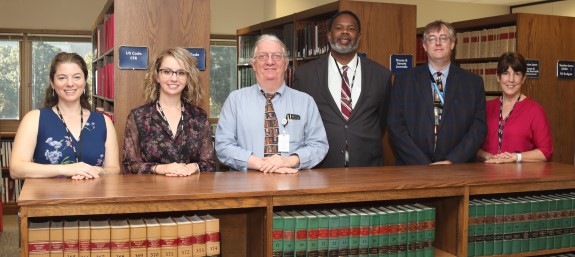 Staff
Anthony Aycock, Library Director
Brian M. Peck, Technical Librarian
Julia B. Covington, Reference Librarian
Kelsey Lewis, Reference Librarian
Russell Miles, Library Technical Assistant
Sarah Cunningham, Boards and Commissions Assistant
Hours
When the Legislature is in session…
8:00am until 5:30pm, M-F (and Monday evenings until adjournment)
During the interim…
8:00am until 5:30pm, M-F
---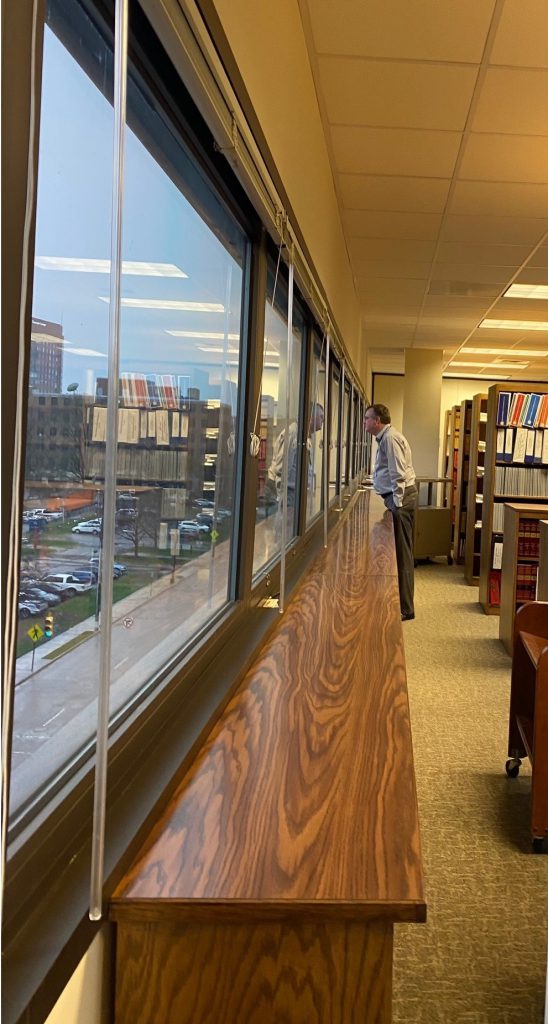 Library Services

Interlibrary Loan
The Legislative Library offers Interlibrary Loan service to our Patrons who have borrowing privileges. Our staff will borrow materials (books, newspaper and journal articles) from other libraries.
Lending
The Legislative Library is open to the public for study and research purposes; however, circulation privileges are limited to Legislators and legislative staff.
Reference
The Library staff provides reference and research assistance in the Library and by email or by telephone. We will help you locate specific information, select appropriate resources, guide you in the most effective use of information resources or refer you to other sources.
Training
The Library staff offers a variety of training opportunities for NCGA members and staff to learn to use the Library's information resources effectively. We will come to your office and provide one-on-one training or you are welcome to attend a formal class. Click here for class descriptions.

---
For the Public
The Library staff offers limited research help for the general public by phone, by email, or in person. In general, we can help you locate sources of information. We cannot interpret or explain the information.
For example, the Library staff can:
Help you look up a specific statute or bill
Provide guidance in researching the history of a statute or bill
Recommend books, web sites, or other sources that may answer your question
Give you the contact information of your district's legislators
Refer you to other organizations that may be able to help
Help you find information on the General Assembly web site

The Library staff cannot:
Interpret the language of a statute or bill
Explain whether a certain act is against the law
Define legal terms or concepts
Help you fill out a legal form
Tell you what to do in a particular case (real or hypothetical)

For detailed help with a legal matter, check out this list of free or low-cost services.