About the Chief
Chief Martin Brock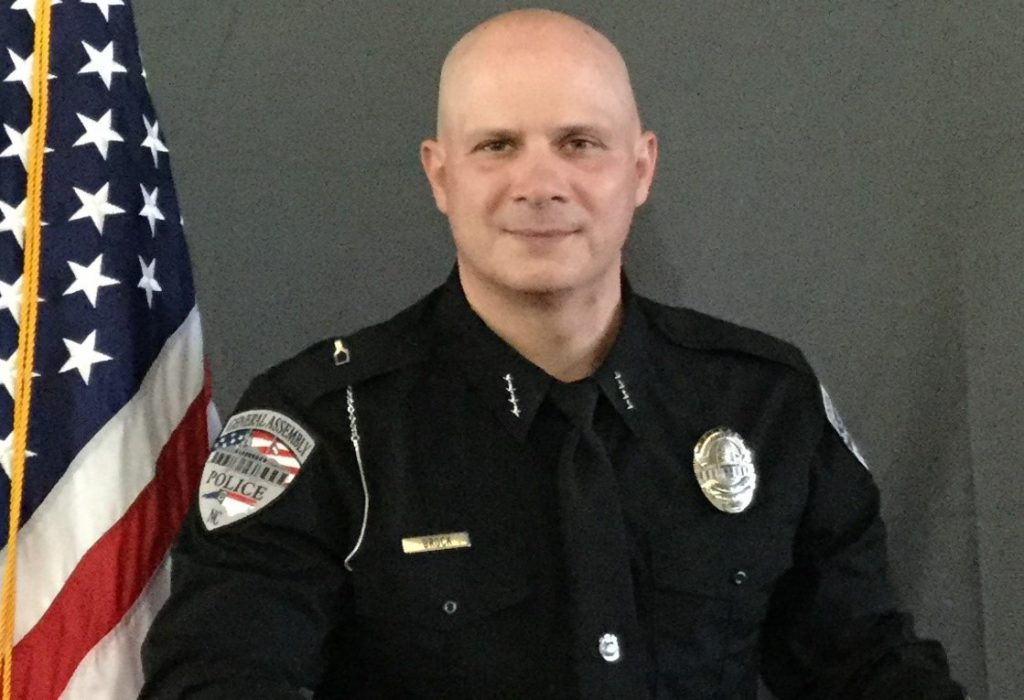 Chief Brock has worked with the NC General Assembly Police Department for approximately 19 years. During his tenure, he has progressed through the ranks of the department.
Chief Brock currently holds a Master of Public Administration degree with a concentration in Emergency Management from the University of North Carolina at Pembroke. He has a NC Advanced Law Enforcement Certification, and is a graduate of the FBI National Academy 262nd Session.
Chief Brock currently serves as an Adjunct Instructor and Trainer for Wake Community College and Johnston Community College where he teaches in the BLET Academy, In-service law Enforcement training, and curriculum courses in Homeland Security and Criminal Justice. He has also had the opportunity to spend hundreds of practical hours managing and preparing for protest events and courtroom testimony.
Contact:
Chief Martin Brock
North Carolina General Assembly Police Department
300 N. Salisbury Street
Raleigh NC 27603
(919)-733-2159
Martin.Brock@ncleg.gov